My friends think I'm mad because......
Posted on
If you have a pet you understand but even some of my pet owning friends don't get me and think I'm mad. This is because I travel all the way to Cardiff to a Physio for my dog. Why? Because they are the best and for me nothing but the best for my dogs.
SmartClinic in Cardiff is one of the best in the UK for rehab and physio, now the condition that Queenie is in proves it. She has a form of arthritis and was hobbling a lot plus her elbows were very swollen. She has had a conditioning and exercise programme, had hydrotherapy, acupuncture and massage, concentrating on muscle build up of her triceps, core and quads. She now has no swelling, nor does she limp, nor does she bunny hop down the stairs and she runs around with a new lease of life.
So was it worth travelling a 200 mile trip? Yes to me it was. You have an hour appointment but I was often there well over an hour, never rushed. Plenty of advice whenever you need it. Very educational for me. I have a dog that is pain free and on no medication at all who is very happy.
When we are on a dogwalk she runs around for a full hour, sprinting and jumping, she wasn't doing this a year ago. She doesn't limp about after either in fact she is very nimble.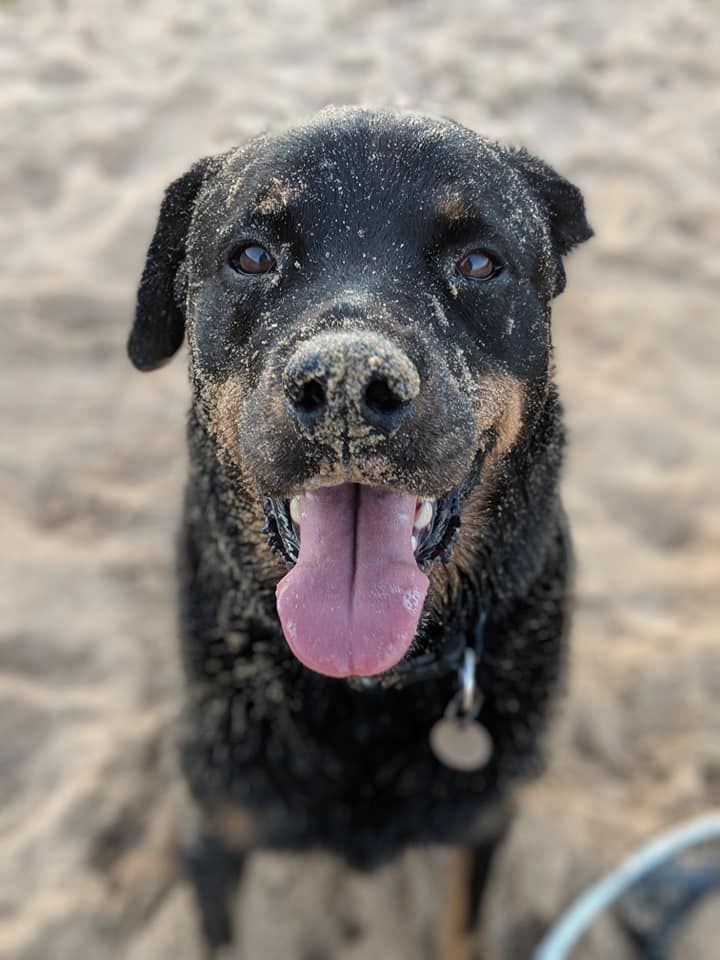 When you see the stories of the dogs that they have helped you know you have made the right decision.........