My favourite dog friendly places I've visited locally for a coffee and snack
Posted on
I really enjoy having a nice coffee and snack when out with the dogs, it gives me time to chill with them. It's important that the dogs learn some social etiquette and by taking them to coffee shops, pubs and cafes you can teach them to lie down and relax. I can tell you it's challenging with my 3 dogs, however my partner has 2 dogs too so when we are all together it can be entertaining. We do tend to find places with outside areas and space when there are 5 dogs but if I have 1 or 2 of mine then we will go inside.
Newbold Comyn arms is a great place to go, lots of outdoor seating and some nice areas inside. Perfect location after a walk around the Comyn. The coffee is lovely and you get a little biscuit with it too or you can have an alcoholic beverage as it is a pub. The food is lovely a nice selection from snacks to meals. There is a nice play area for the kids too so great for families and their dogs. I would take all 5 of our dogs here for sure however it really does get busy at weekends in the summer and sunny weather.
New Inn on Leam Terrace is very dog friendly, dogs welcome inside and out. There are dog biscuits and water provided which is well needed after a walk. The New Inn is close to Newbold Comyn and Welches Meadow dog walks so a nice stop off. Good selection of drinks and the food is fab, eaten here several times. I would take all my dogs here as the hosts are really dog friendly and welcoming.
Casa Valle on the corner of Clarendon street has everything, a bar, bistro, café, deli and exceptional food. I love the coffee here and a sneaky cake. The food is spot on and again has snacks to meals. The Deli is a treasure, sells homemade bread, doughnuts, cakes, paninis and other food delights. The trouble is I go in for coffee and come out with cake, bread, cold meats and more. They have just recently become dog friendly but I probably wouldn't take all my dogs inside as not loads of room for 3 large dogs but I would outside. The hosts are so friendly and helpful and nothing is too much trouble.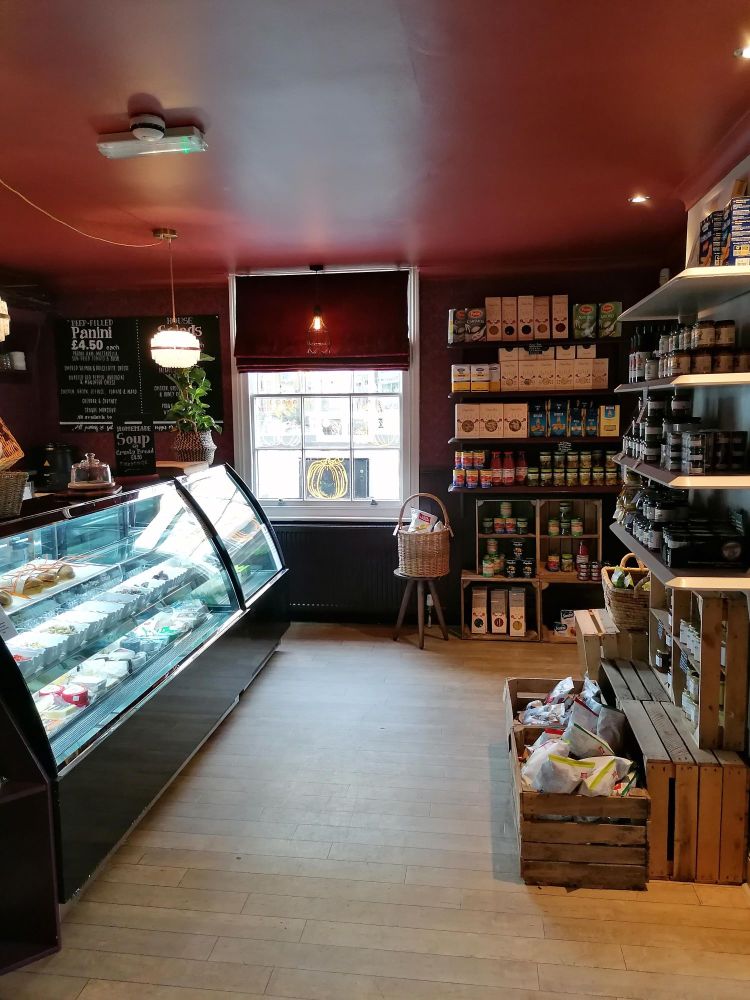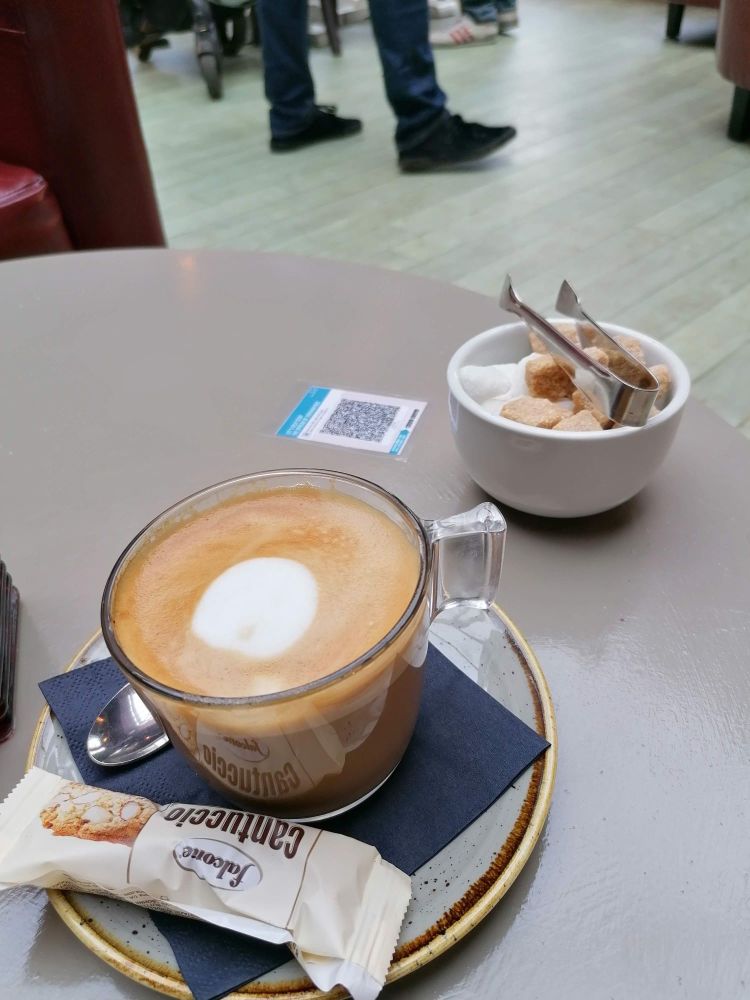 Temperance café on Bath street is a sweet little place, they do nice coffee and exceptional cakes. I haven't tried the food but it looks amazing when it comes out. They do a good selection of Vegan food, I'm not a vegan myself but I do like all sorts of food and I keep promising myself to try their food. I will try soon and report back. The staff are friendly and happy to help, they love dog visitors too. Before Covid they did event nights and I'm sure they will be back. It has several rooms which are not too big so I only tend to take 1 of my dogs at a time.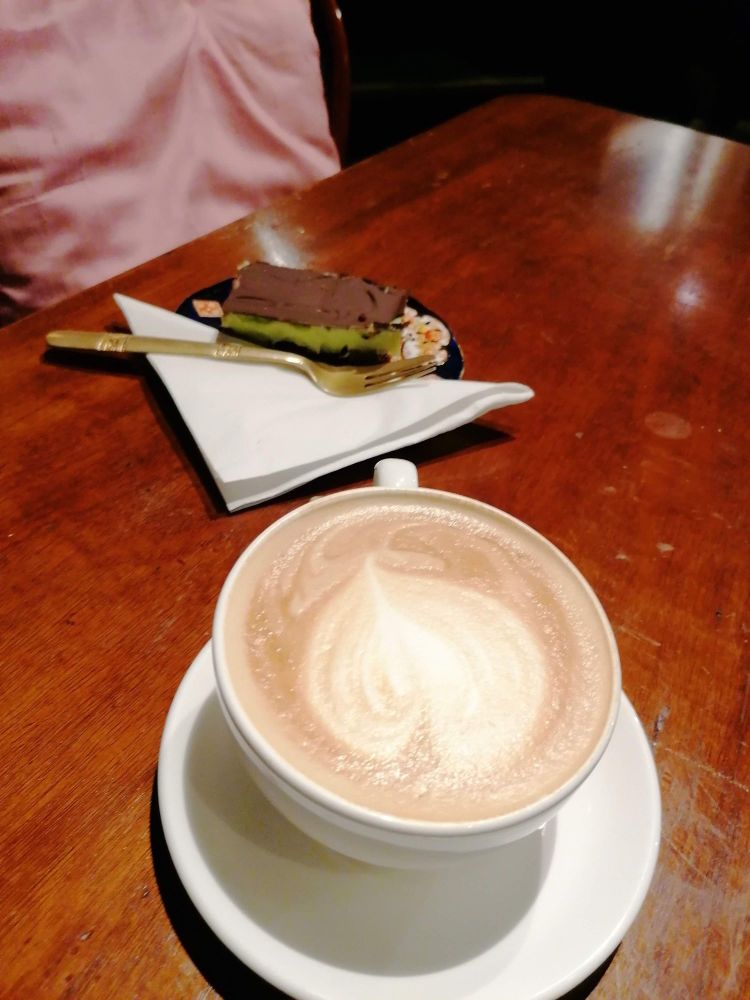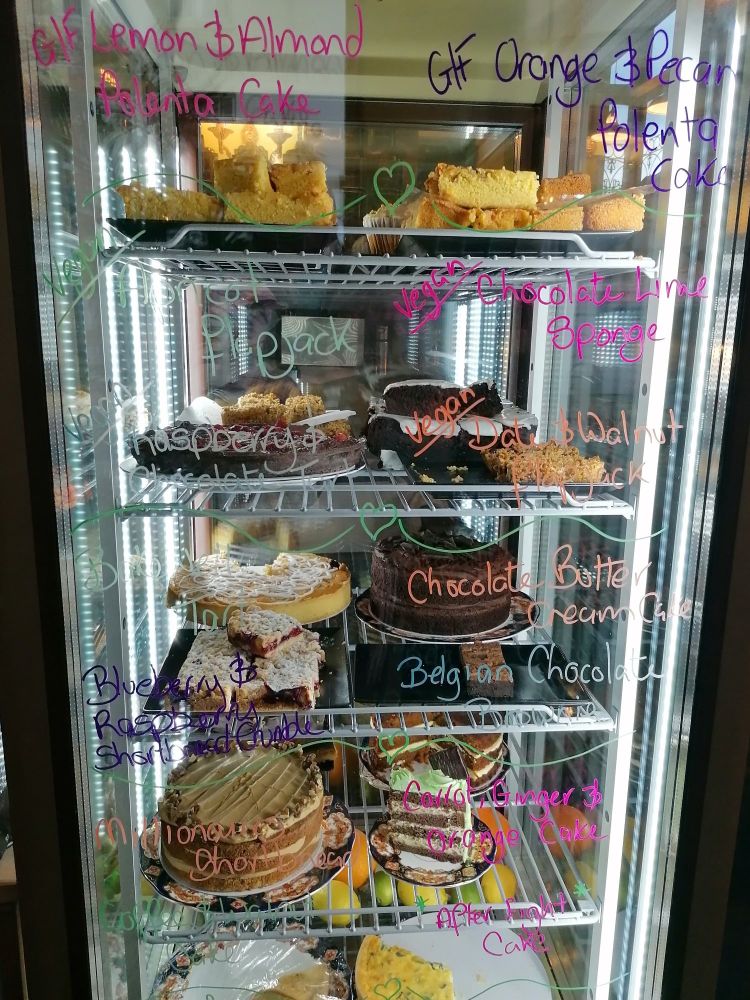 Farmers Fayre in Stoneleigh has a café and shop. There are a couple of lovely walk around Stoneleigh showground area and the farmers fayre is a great stop off. They do a nice selection of drinks , coffee is nice, also cakes and pastries, which are lovely. They do snacks and hot food too which always smells lush. The shop has lots of jams, chutneys, ciders, gins, breads the list goes on. Apparently their Sunday roast is excellent, I am yet to try but some friends have said its beautiful and plenty of it. The food is reasonably priced however the shop can be considered pricey, the stuff in there is from small businesses or local businesses, homemade and handmade so usually a little more but of a good quality. We have taken several dogs here as the outside area is huge.
These are my favourite places I visit the most, there are many more around Leamington, Warwick and Whitnash. More and more cafes and pubs are becoming dog friendly which is great. I love the fact that if I go out for a walk with my dogs I can stop off for a drink and a bite to eat.